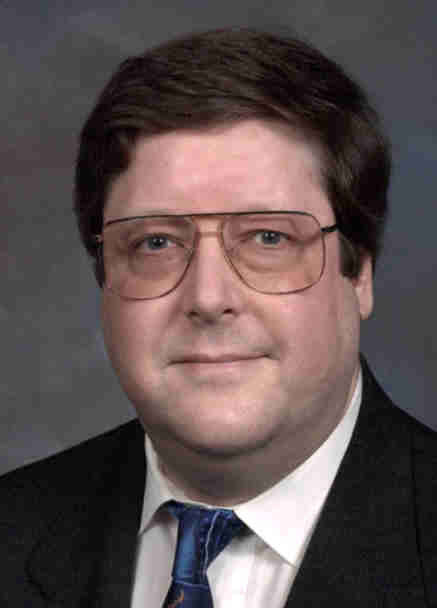 Doctor Gorski's Curriculum Vitae:









Originally from: Milwaukee, Wisconsin (but got to Texas just as quick as I could!)

Education:
University of Wisconsin Medical School, Madison, Wisconsin, M.D. degree May 23, 1982.
Harvard University, Cambridge, Massachusetts, B.S. degree with honors in Biochemical Sciences June 8, 1978.
Training:
University of Colorado Health Sciences Center, Denver, Colorado, Internship & Residency integrated program in Obstetrics and Gynecology completed June 30, 1986.
Licensure:
American Board of Obstetrics and Gynecology December 8, 1989.
Texas State Board of Medical Examiners December 1, 1987
Federation Licensing Examination, Part II June 1987
National Board of Medical Examiners July 1, 1983
Experience:
Practiced in Las Vegas, Nevada for a year 1986-1987 before coming to Texas. Practicing Ob/Gyn in the Mid-Cities area of Dallas/Fort Worth since November 1987. On staff at Arlington Memorial Hospital. (Also courtesy staff at Medical Center of Arlington and Harris-Methodist Fort Worth in Fort Worth)
Academic/Professional:
Clinical Assistant Professor, Department of Obstetrics and Gynecology, University of North Texas Health Science Center
Associate Editor, The Scientific Review of Alternative Medicine
Faculty, Federation of State Medical Boards of the United States 2000 Regional Workshop on Deceptive Healthcare Practices
Consultant, Special Committee on Questionable and Deceptive Health Care, Federation of State Medical Boards of the United States (1996, 2001)
Witness, US Senate Special Committee on Aging Hearing "Swindlers, Hucksters and Snake Oil Salesmen: The Hype and Hope of Marketing Anti-Aging Products to Seniors," September 10, 2001. Written testimony is posted here.
Member, Texas Department of Health 1996 Ephedrine Review Panel
Medical Advisor, Quackwatch.com
Technical Advisor, North Texas Skeptics
Member, Board of Scientific and Policy Advisors, American Council on Science and Health
Reviewer, Journal of the American Medical Association
Regular columnist, "Archives of Xenomedicine," in The Tarrant County Physician, monthly journal of the Tarrant County Medical Association
Lecturer, "Alternative Medicine" topics
Author, "Healthy Skepticism" articles at Health Care Reality Check
Professional Associations:
Tarrant County Medical Society (Publications Committee and monthly column on health fraud for the The Tarrant County Physician 1994-)
Texas Medical Association
American Medical Association
American College of Obstetricians and Gynecologists, Fellow 1990-
American Society of Reproductive Medicine 1986-
American Association for the Advancement of Science 1978-
Dallas/Fort Worth Council Against Health Fraud (President 1991-)
Texas Health Care Anti-Fraud Association
National Council Against Health Fraud (Board of Directors 1998-)
Publications:
"But are they listening?" Texas Medicine 1991 Jan;87(1):8
"More about physicians' obligation to indigent patients," Texas Medicine 1991 Jul;87(7):7-8.
"Consumer choices and the American health care system," Journal of the American Medical Association 1992 Sep 9;268(10):1265; discussion 1266
"Defining and assessing alternative medicine practices, Journal of the American Medical Association 1996 Jul 17;276(3):195-6.
"Defining deception," Texas Medicine 1998 Oct;94(10):9-10.
"Questioning the success," Texas Medicine 1998 Dec;94(12):10.
"Does Acupuncture Affect Labor and Delivery?" Scientific Review of Alternative Medicine 1999;3(1):42-45.
"Tired of hearing that physicians are to blame for not resisting the corporatization of medicine," Texas Medicine 1999 Oct;95(10):13-6.
"Does The Eisenberg Data Hold Up?" Scientific Review of Alternative Medicine 1999;3(2):62-69.
"Where Do You Go From Here?" chapter co-authored with David Ramey DVM in Consumer's Guide to Alternative Therapies in the Horse, Howell Book House, 1999.
"Commentary [on the future of medicine]," Texas Medicine 1999;95(10):13-16.
"Pregnancy 'Wellness' Programs (PWPs)," Medical Sentinel 2000;5(1):21-22.
"Use of hypericum as antidepressant. Active substances must be identified," British Medical Journal 2000 Apr 22;320(7242):1142.
"The Importance of Clinical Research for Plant-Derived Medicines," in Saxena, PK, Ed., Development of Plant-Based Medicines: Conservation, Efficacy and Safety, 2001, Kluwer Publishing, Netherlands.
"White House Commission Stacked Against Science," Scientific Review of Alternative Medicine 2001;5(1):7-8.
"An Oily Urban Legend," Priorities 2001;13(2):23.
"Acupuncture: Another Clinical Trial Fails," Scientific Review of Alternative Medicine 2001;5(2):96-97.
In addition: numerous letters to the editors of Nature, American Medical News, The Female Patient, Contemporary Ob/Gyn, Medical Economics, OBG Management, and Ob.Gyn.News. Numerous appearances on local and national television and radio concerning Ob/Gyn as well as quackery and questionable health care claims and practices.
Dr. Gorski is available for lecture on Ob/Gyn/Infertility subjects as well as on "alternative medicine" topics. Please contact Dr. Gorski concerning this if you have a need.